Services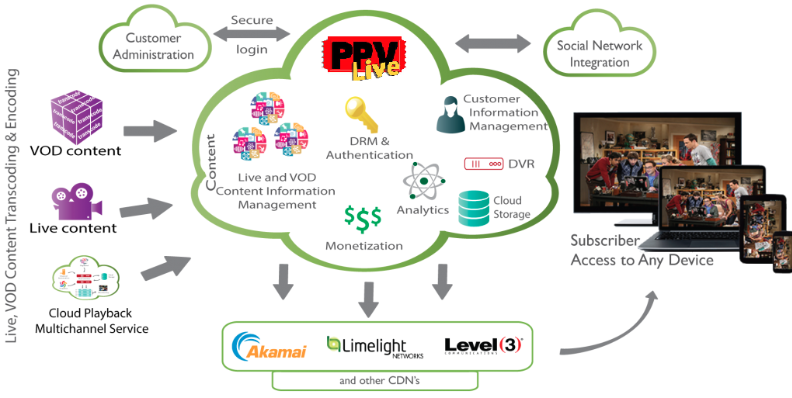 Enabling Cloud Video
PayPerViewLiveEvents (PPV Live) offers a full suite of video solutions for media companies, brands and enterprise clients. Our technology enables our clients to bring live events, linear channels, and video on demand(VOD) content to Internet connected devices such as STBs, Connected TVs, Tablets and Smartphones anywhere in the world.
Live, Linear And Vod Solutions
The explosion of Over-The-Top (OTT) and web TV combined with broadband connectivity allows Content Owners to further monetize their assets by creating direct relationships with end users and bypassing cable or satellite infrastructure.
PayPerViewLiveEvents (PPV Live) is a unique comprehensive solution that offers a back-end system for managing the operation and user experience. Together with a set of device application templates that can be branded for your requirements, enabling you to go to market faster. We fulfill media companies' needs to launch an advanced Internet video service.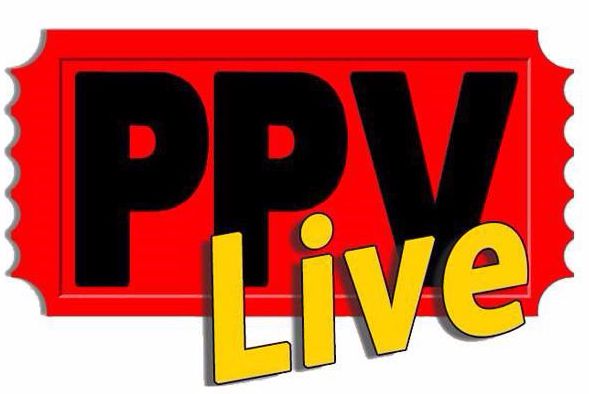 OTT Content Marketplace
Find Content Owners And Ott Networks
The OTT Content Marketplace allows both OTT Content Owners and networks to find each other and create more revenue and value for all.
Not all Content Owners want to create their own OTT Platform, but want to monetize any and all opportunities that the OTT market can facilitate. New OTT network providers are being created everyday around the world and they need additional content to monetize their investment.
Initially, we will use the following LinkedIn Group and may evolve the community as it grows. Please join the group, and create or comment on a discussion around your needs.
Join the group at:
info@payperviewliveevents.com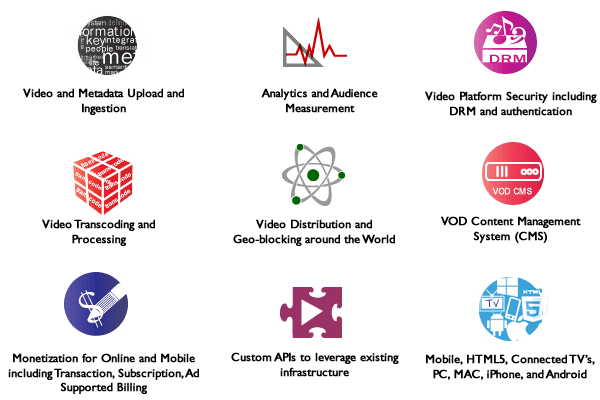 Online Video Platform
The PayPerViewLiveEvents (PPV Live) Online Video Platform (OVP) is a cloud-based service that makes it incredibly easy to transmit recorded and live video via web sites, mobile apps, social media networks and large event screens
Cloud Playback Multichannel Service
Cloud Based Monthly Subscription
The PayPerViewLiveEvents (PPV Live) Cloud Playback Multichannel Service enables, new and existing broadcasters, to supply specialized content to specific all over the world. Our Cloud based service avoids the high cost and complexity of traditional play-out chains that is born by the broadcaster or content provider. The service provides master control functionality and includes pre-programmed DVE moves , digitizes content, provides graphic insertion, integrated storage, passes through existing subtitling, performs live feed insertions and transmits long-form video play-out. The PayPerViewLiveEvents (PPV Live) monthly subscription service ideally lends itself to "Focus Group" test marketing prior to a broadcaster investing in on-premise technology and staff.